Dream Labs Marketing would like to present Bryan G. Forley, M.D., F.A.C.S.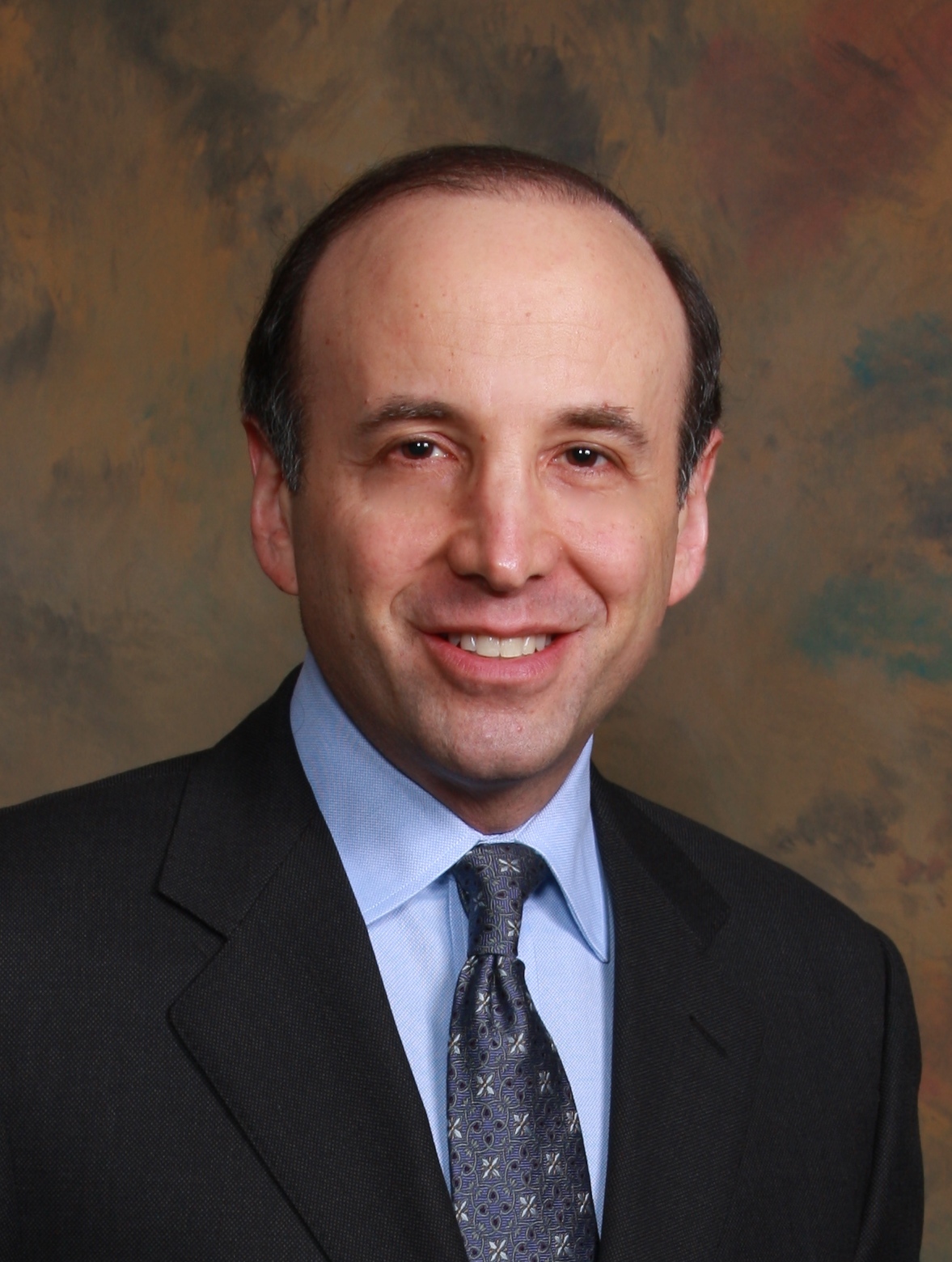 Bryan G. Forley, M.D., F.A.C.S. is a diplomate of the American Board of Plastic Surgery and has been in private practice in Manhattan since 1994. He specializes in cosmetic surgery of the face, eyes, nose, breast, and body as well as Fraxel® laser resurfacing, Ultherapy®, BOTOX® Cosmetic and injectable fillers such as JuvedermTM, Restylane®, Perlane®, Belotero Balance®, and Sculptra® Aesthetic.
Dr. Forley is affiliated with the Beth Israel Medical Center, New York Eye & Ear Infirmary, and St. Luke's-Roosevelt Hospital Center. He is a member of the American Society of Plastic Surgeons and the American Society for Aesthetic Plastic Surgery, a fellow of the American College of Surgeons, a member of the American Society for Laser Medicine and Surgery, and a fellow of the Royal Society of Medicine. Dr. Forley also serves as the Medical Director of the flagship Elizabeth Arden Red Door Spa on New York's Fifth Avenue.
Dr. Forley was voted one of New York Magazine's "Best Doctors" of 2012 and a "Super Doctor" in the 2012 Guide to the Top New York City Physicians. He is also listed annually in the Castle Connolly "Top Doctors" guide. Numerous consumer publications have cited Dr. Forley including Vogue, Allure, Time, The New York Times, The Wall Street Journal, The New York Post, Tatler, Men's Health, Business Traveler International, and WebMD. His scientific and clinical research has been published in plastic surgery journals and textbooks and he often makes presentations at national and international plastic surgery meetings.
We were fortunate enough to grab a few moments away from Dr. Forley's schedule for an interview:
1.    Can you start by telling us your name and provide me with your credentials.
Dr. Bryan G. Forley, board certified by the American Board of Plastic Surgery.  I went to medical school at the Mount Sinai School of Medicine in New York after graduating from Brown University. My general surgery training was at NYU and Mount Sinai followed by a plastic surgery residency at St. Francis Memorial Hospital in San Francisco.  I then completed a fellowship in aesthetic surgery with Dr. Bruce Connell in Southern California and a craniofacial fellowship at the Great Ormond Street Hospital for Sick Children in London.  I operated on children with birth deformities and different facial abnormalities as well as congenital hand problems.  I have been in private practice in Manhattan for 20 years.
2.    Do you have any affiliations with any of your local hospitals or does your office have a surgical suite?
We have a fully equipped office-based surgery facility here that's accredited by the Joint Commission – the same organization that performs hospital accreditation. I'm on staff at Beth Israel Medical Center, St. Luke's-Roosevelt Hospital Center, and New York Eye and Ear Infirmary here in New York.
3.    So what made you want to become a plastic surgeon versus any other type of surgeon?
Well, once I decided on medicine as a profession, my decision on a specialty actually grew out of my other career plan, which was architecture. It was a logical step to be interested in plastic surgery because, whether it's cosmetic and/or reconstructive, a good structural foundation is needed to improve a patient's aesthetic appearance or to restore someone's functional needs. I think the thought process that goes into plastic surgery was a natural for me. When I was in medical school we were exposed to different specialties and I knew early on surgery was the direction I wanted to head in. Once I experienced the various aspects of plastic surgery – the different challenges and also the rewards of improving peoples' lives, whether it's from a functional or self-esteem/self-confidence point of view, I made the decision to become a plastic surgeon.
4.    What are the most common surgery cases that you see in your practice?
I would say half of what I do is related to face, eyes, and nose and the other half is body. This includes breast augmentation, breast reduction, breast lift, breast reconstruction, body contouring, liposuction, tummy tucks, and body lifts. So there's a range of procedures that I perform. I've always been interested in all aspects of plastic surgery and trying to help the whole patient, not just one body part or one particular area. It's important for patients to understand that you can be a doctor for their various concerns and not be limited to just one area. One of the important aspects of a successful outcome with the patient is the relationship they develop with their surgeon and that's something that develops over time. When confidence and a sense of trust are established, it also is a good foundation for going forward with other procedures.
5.    What is the most common question you get from potential patients before they go through their surgical procedures?
One of the most common questions from patients is what can they expect from the surgery. I pride myself on giving patients a realistic idea of the anticipated outcome and not present something to them that either is unrealistic or really can't be achieved. A successful outcome is not only the actual result of the surgery but meeting the expectations of the patient. Another question is: Will I look natural? The patients I see in my practice do not want to have a surgical look. They don't want to walk into a room and have someone point to them and say, "Look, that woman had her nose done" as opposed to someone saying, "That's a good-looking woman" or "She looks very youthful".
6.    What separates you or truly makes you stand out in regards to Plastic Surgery from your colleagues in the area?
What I try to do is really listen to the patients. I think that they feel that I spend quite a bit of time listening to what they're concerned about and analyzing their issues in a way that presents them with realistic alternatives and creates the opportunity for choice. Sometimes, there's more than one option that may benefit the patient. Rather than dictating to them, "this is what you need to do," and leaving the room, I might present different scenarios to them to see what they're most comfortable with doing. Nowadays, there are many non-surgical options that may be indicated for certain patients. As a plastic surgeon, I feel it is important to offer both surgical and non-surgical choices. We have a discussion about the risks, benefits, and the advantages of one avenue versus the other so that I involve them in the decision rather than being very dogmatic about it. I think that patients appreciate that because it empowers them not only in their choice but also in their confidence in the outcome.
7.    Are there any particular trends that you see taking place within the next few years within plastic and cosmetic surgery?
There's a movement towards more non-surgical, less invasive types of procedures. The technology and the devices that are being developed have less downtime, less risk, and less expense, which are some of the factors that patients find very attractive. So I think less invasive procedures will have great growth. Surgical procedures will continue to get better in terms of shorter scars and more advanced techniques that can be utilized in cases where surgery is clearly indicated. I think there's also a very large intermediate zone where there's a cohort of people that clearly could benefit from nonsurgical procedures and yet would also benefit from surgery.
8.    What advice would you give your prospective patients that will read this interview prior to considering plastic surgery?
My first advice would be to have a consultation with a plastic surgeon that is certified by the American Board of Plastic Surgery. Unfortunately, I think there's a lot of misinformation about the credentials of physicians who don't have the kind of training and experience acquired by board certified plastic surgeons. This can sometimes result in outcomes that are less than satisfactory. Being certified by the American Board of Plastic Surgery doesn't guarantee an outcome, but it certainly is a criterion that can be used to identify those physicians who've gone through rigorous training programs and testing to validate their skills in preparation for a career in plastic surgery. They also participate in the ongoing education process that the American Board of Plastic Surgery has instituted for maintaining that certification over the years of their practice. Next would be to assess the way the doctor presents their practice and their abilities using the many means available nowadays – website, before and after pictures – to get a feel of their primary focus and sense of aesthetics. If possible, a referral from a friend or family member who has had experience with that plastic surgeon is always a good resource for finding someone. And of course, coming to the consultation prepared with knowledge and questions from your own independent research is important. Assess the kind of time that is being spent with you during your consultation. I think the time that the doctor spends with you, whether it's a detailed analysis of your concerns or a five-minute "hello/my nurse will tell you the rest" kind of consultation is relevant to the attention you will receive both during and following your procedure. There's a lot of information available on the internet, but an actual face-to-face discussion is most important. It's also very valuable to see some results so you can get a feeling as to whether the aesthetic of the doctor agrees with your goals.
9.    What would you say has been the most effective marketing-wise for your practice so far?
Traditionally – and it's still a big part of my patient base – are referrals from satisfied patients, family members, and other physicians in the community. Referrals remain our primary source of new patients. But I'd say in the last few years there's definitely been a big component of internet referrals that come through a search initiated by patients. But I think the referral base of satisfied patients is not only the biggest source, it's also the most satisfactory source.
10.    If you could give another plastic surgeon or surgeon in general some advice if they read this, whether it be marketing or how they obtain new patients to build a practice like yours, what advice would you give them?
Deliver good results, because no matter how well you market your practice and no matter how well you develop a website, you have to have the results to back it up. So don't get too caught up in the whole marketing aspect. It's important but, especially if you're starting out, the quality of the outcomes you achieve and also having happy patients is of greater significance. Especially if you go the route of internet marketing, unhappy patients will soon make their unhappiness known on the web. So it's very important to focus on the patients, developing relationships with them, and achieving high quality results to back up the marketing efforts that you make on the internet.
We truly want to thank you for your time today Dr. Forley.  I know the Audience of "I Love Plastic Surgery" is going to love this and that it's really going to help patients make a better decision regarding the choice of their surgeon and assist other surgeons in helping them market their practice as successfully as yours.
If you would like to know more about Dr. Bryan G. Forley, please visit his website at http://www.drforley.com or contact him at (212) 861-3757 to schedule a consultation.