DreamLabs Presents: Dr. Helen Colen, M.D., F.A.C.S.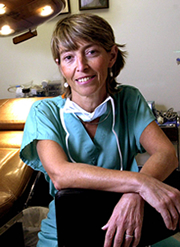 Certified by the Plastic and Reconstructive Surgery Board in 1983, Dr. Colen is a member of   the American Medical Association, the American Society of Plastic Surgeons, a Fellow of the   American College of Surgeons, a Fellow of the Lipolysis Society, a Fellow of the American       Society of Aesthetic Plastic Surgery and a member of the New York County Medical           Society.
Currently she is Clinical Associate Professor (Plastic Surgery) in the NYU School of Medicine, department of Surgery she is also an Attending Physician in Plastic Surgery at Manhattan Eye Ear and Throat Hospital, Lenox Hill Hospital and at the New York Eye and Ear Infirmary in NY. She also has lectured and written extensively on various plastic surgery procedures.
Dr. Colen's practice philosophy:
As a professional for over 25 years, I see what my patient sees when she/he looks in the mirror. As a surgeon, I am able to create those changes that my patients really want.
Doctors differ in their aesthetic senses; however, they should be on the same aesthetic wavelength as their patient. If they are not, even a well performed surgery would not satisfy the patient. I like when my patients look natural and the operated area totally fits the rest of their body.
I like my patients and I get enormous satisfaction from a result that makes them happy. The practice of aesthetic plastic surgery is phenomenally rewarding, both in achieving great aesthetic results and in meeting many diverse and interesting people. Plastic surgery is creative, challenging and fun – I cannot imagine being happier doing anything else.
We were fortunate enough to catch up with Dr. Colen for an onerview:
1. Can you start by telling us your name and provide me with your credentials, where you went to school and how long you have been in practice.
Helen Colen, M.D. FACS. I completed medical school at NYU in 1972. I then trained in general surgery at the University of Colorado. I then moved to New York City and trained in plastic surgery at St. Luke's-Roosevelt Hospital and in microsurgery at NYU and Belleview. I became board certified in plastic surgery in 1983. I am currently also a Fellow at the American College of Surgeons.
2. Do you have any affiliations with any of your local hospitals or does your office have a surgical suite?
I have an AAAASF certified surgical suite in my office and I am also on the staff of NYU, Lenox Hill –LIJ Hospital, as well as Manhattan Eye, Ear and Throat Hospital, and New York Eye and Ear Hospital.
3. So what made you want to become a plastic surgeon versus any other type of surgeon?
When I was training in general surgery, microsurgery which was part of plastic surgery as well as replantation surgery were just at their infancy, and I wanted to take up the challenge of learning a completely new field. I always liked to take up challenges. Back in the late 1960's and 70's there were very few women in surgery and so I wanted to be one of the first to perform these complicated procedures. That is why I am in this field today.
4. What are the most common surgery cases that you see in your practice?
Today, thirty years later, I am in practice with my husband, Dr. Stephen Colen who is board certified in General Surgery, Plastic Surgery and has both M.D. and DDS (doctor of dentistry) degrees, and with my daughter, Dr. Kari Colen, also board certified in Plastic Surgery who is extremely talented and who today is one of the top surgeons in the field of breast reconstruction with microsurgical techniques. All three of us perform all types of cases. Dr. Kari Colen concentrates on breast surgery and Dr. Stephen Colen who also holds a dental degree is a specialist in facial surgery. I recently have been involved much more in cosmetic gynecology and that is where I concentrate my efforts. However, in spite of particular interests we do the whole array of plastic surgery procedures as we have done throughout the past years. In our practice today we perform a variety of cases, from facial and breast reconstruction to vaginal and labia reconstruction as well as the general body cosmetic procedures. We are also involved in noninvasive procedures, such as fillers, botox, lasers and fat transfers. Patients can choose either of us to do their surgery. We have the old guard and the new guard of plastic surgery combining experience and ever evolving new methodology. Most patients come from word of mouth because of the many years we have been in practice. We see many patients with different array of needs. That makes our practice unique and exciting.
5. What is the most common question you get from potential patients before they go through their surgical procedures?
Most patients are concerned about safety. The media tends to concentrate on the negatives of plastic surgery. So the first question is always about safety: "How do you do it? Is it under general anesthesia? Is it under local anesthesia? How long am I out?"
I try to assure our patients that taking into account the number of surgeries done today by so many differently trained doctors, there are very few complications. If the procedures are done by well trained and experienced doctors like ourselves, expert anesthesiologists with many years of experience, in certified and well run surgery suites like ours, the risks are minimal.
6. What separates you or truly makes you stand out in regards to plastic Surgery from your colleagues in the area?
Plastic surgery is not just surgery. It is surgery combined with a sense of aesthetics. You cannot be a good plastic surgeon without a good aesthetic sense, and you cannot be a good plastic surgeon if you have a great aesthetic sense but you cannot perform good quality surgery. So you have to have a combination of both, and very often, you don't know whether you have it until after you have finished your training. No one can teach aesthetic sense; it is something you are born with. So the challenge is to do a surgery that is not only done well but looks natural and that the patient is very happy with. To me, the big challenge in all this is to have the same aesthetic principles that the patient has, so that the surgery will be a success. So what is different about us from other surgeons, it is our sense of aesthetics and our surgical skill.
7. Are there any particular trends that you see taking place within the next few years within plastic and cosmetic surgery?
The trend is towards less invasive surgical procedures. It is happening in all fields of medicine. We no longer do radical mastectomies rather the trend is toward lumpectomies; many surgeries are done through small incisions using a scope – robotic surgery. This is happening because of the development of technology leading to advancement in techniques. In plastic surgery as well, surgery is being replaced with treatment with lasers, advanced techniques in fat transfer or injectables. We perform more non-invasive procedures today than in the past. In the future I see the emphasis on development of more nonsurgical rather than surgical procedures. However, cosmetic plastic surgery was always more surface surgery rather than invasive. In most cases surgery cannot be avoided as there are no good methods yet to shrink excess skin or lift breasts or tighten the muscles of the abdomen without full surgery. There are no ways of tightening the vagina or reduce the labia size without surgery. So plastic surgery does require surgery in most cases. However, there are many new treatments for removal of wrinkles, blemishes like age spots and maintaining better skin tone. Fat can be removed with Cool sculpting rather than liposuction and chin lift can be done with threading procedures. However, let me emphasize, in most cases the traditional surgery is still required.
8. What advice would you give your prospective patients that will read this interview prior to considering plastic surgery?
Patients have to be intelligent consumers. They have to be absolutely sure that their doctor is actually board certified in the specialty that they want surgery in. So to perform plastic surgery a doctor has to be board certified in plastic surgery. People will ask me, "Are you board certified?" I respond by saying, "Well, you didn't ask me in what specialty am I board certified." So you have to go to a plastic surgeon who is board certified in plastic surgery and who had good training and whose aesthetic sense you like. When you consult with a doctor, first listen to what he/she have to say about what they would do for you and see whether you agree. It is similar to hiring an architect –he/she comes to your house, which you love and in which you only want to do minor changes. He/she, however, suggest changing every wall. He/she does not appreciate what you like. You know right then that he/she is not for you. So you have to find someone who shares your aesthetics and is also well trained to do the procedure.
9. What have you been noticing in marketing trends (how practices are marketed) for plastic Surgeons over the last few years?
In some states like Florida, there are many advertisements in all types of magazines which include doctors' pictures. I also see many ads on the internet. Often when I search for something on the internet the doctors' pictures pop up on the sides. Occasionally magazines publish articles quoting doctors or about doctors. Some are in the advertising sections. There are also many more patient testimonials published which in the past was unheard of as plastic procedures were not admitted to. There are lists of the best of this and the best of that. There are many doctors who work for TV networks as regular commentators so there is less need for interviews with different doctors as expert guests. Many manufacturers also hire doctors to represent their product and give it authenticity. Younger patients especially use the internet or social media to find a doctor rather than word of mouth. Therefore, to have a good presence in the public eye one must have a good web site manager. That is completely new. In the past if you were an excellent doctor you became known by word of mouth and eventually publications and TV programing directors invited you to be their guests. My patients, many come via word of mouth, but younger clients come from the website and search engines. Many search by the doctor's location, or by prices. I'm not quite sure but I think more and more doctors are found through the use of iPhone, iPad and computer. You must realize that this is completely new but it is the future.
10. What would you say has been the most effective marketing-wise for your practice so far?
My best marketing has been good results, and happy clientele. But again that is because I have been in practice for a long time and was able to develop my practice based on my surgical skills without having to use advertising and unrealistic promises through the internet. My practice is on solid ground. It is not dependent on gimmicks or fancy advertising. Throughout all these years, my practice remained strong and the word spread internationally as well. The international patients seem to rely more on word of mouth rather than the internet and, therefore, I find that it is a much more gratifying way to develop your practice. The word-of-mouth patients come because they know that my practice and my office is a safe place that they can trust. Patients who come through the search engines do not know anything about me, except what they read. They know my specialty and location and they know I am a woman. When I meet them it is a completely basic and fresh interview. I do think, however, that doctors have to have a combination of both, as you must keep up with the changing world. Hopefully, the ones who come from the internet will then spread the word. I must admit, however, that it is a very satisfying part of my practice when it is based on word of mouth. That means I have done a good job.
11. Many are stating that the internet is really the future of marketing. Do you know why so many surgeons would be using the internet?
The surgeons today are younger, and they are brought up with the internet. That is how they communicate. Everyone communicates by texting, email and social media is huge and eye-to-eye contact, and verbal communication is becoming less pervasive. It is not only in plastic surgery but in all businesses. Since the young doctors just began their practices they must use social media. There is no other choice. So of course, in the future, it will be more of an internet-based relationship between patients and doctors. Wherever you go today whether the hospital or office, the electronic records are a reality. It is all about codes and numbers, IDs, passwords and emails. Your name becomes irrelevant. You are a number and your history and exam is just checking boxes on charts, and there is very little writing and conversation. So the relationship is becoming less personal. We are becoming more and more isolated. The personal is out and the generic ID by number is in. We are not recognized by our name and our persona but by electronic checks. The days when the doctor came to your house with his doctor's bag and he knew you and your family are over. You trusted him and he trusted you. There were no lawsuits or suspicions. He did his best and you knew it. Trust and relationship in medicine played a very important part in a person's healing because the patient trusted that you will take care of him/her and they will be fine. Today, through the impersonal internet, that trust cannot be built. People become more adversarial; people become more stressed and confused. The growing number of lawsuits is a testimonial to miscommunication and lack of trust. People don't build relationships. It is not a good thing, but it is what it is.
In my practice, I see patients I have operated on 30 years ago. I now see their children, or their sisters or their aunts. And that is why I am still here. If I didn't have that, I would be retired by now.
12. If you could give another plastic surgeon or surgeon in general some advice if they read this, whether it is marketing or how they obtain new patients to build a practice like yours, what advice would you give them?
You cannot avoid the fact that today you must have a very good website person who understands SEO and how to tag the words that you are trying to advertise so that you will appear on search engines. I also think that no matter how good your visibility is, you should always do a very good job for your patients because at the end of the day, that is your best advertisement. You may not think so, but a good word from one person can bring you at least ten other people, but a bad word will loose you at least a hundred. It is really important to do a great job, like your patients and build trust. Communication is very important. Your patients trust you with their health and their life and you have to honor that above all. Others will come if you are a good doctor, practice with honor and respect, and adhere to the highest moral and ethical standards.
Thank you for your time today Dr. Colen. I know the Audience of "I Love Plastic Surgery" is going to love this and that it's really going to help patients make a better decision regarding the choice of their surgeon and assist other surgeons in helping them market their practice as successful as yours.
If you would like to know more about Dr. Helen Colen, please visit her website at http://colenmd.com/ or contact her at (212) 772-1300 for a free consultation.