DreamLabs Presents Dr. Karen B. Vaniver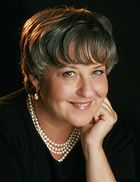 With her passionate approach to cosmetic and reconstructive surgery, it's no surprise that Dr. Karen Vaniver has achieved  recognition as one of America's Top Plastic Surgeons. Since 2006, Dr. Vaniver has been practicing in Seattle. Her exceptional  approach to patient care has inspired people across the country to travel great distances to seek her care at Seattle Plastic  Surgery.
 Born in Philadelphia, Dr. Vaniver got her start at Temple University, where she graduated Magna Cum Laude with honors. She  then graduated from the University of Pennsylvania School of Medicine in 1986 and completed her residency at Brown  University, where she received the Resident Teaching Award. She subsequently completed her fellowship in Plastic and  Reconstructive Surgery at the University of Florida.
 Dr. Vaniver is certified by the American Board of Surgery and the American Board of Plastic Surgery. She is a fellow of the American College of Surgeons and a member of the American Society of Plastic Surgeons, the American Society for Aesthetic Plastic Surgery, the Northwest Plastic Surgery Society and the Washington State Medical Association.
Dr. Vaniver believes that her role as a plastic surgeon is to provide clinical and aesthetic excellence while walking each patient through their own personal healing journey. She has developed a unique patient centered consultation process that helps patients align their decisions with their personal values.
Outside of the office, Dr. Vaniver, who is an exhibited photographer and painter, can be found exploring the greater Seattle Area, and walking our office mascot and lovable therapy dog, Lily. Her love for travel and commitment to helping have led her on many meaningful excursions, including international travel with Interplast, a non-profit organization providing free reconstructive surgery for children in need.
We recently caught up with her for an interview:
1.  Can you start by telling us your name and provide me with your credentials.
Karen B. Vaniver, MD, FACS, Plastic and Reconstructive Surgery
2.  How long have you been practicing?
I've been practicing at Seattle Plastic Surgery for the last five years, but I've been in practice since 1994, so 19 years in total. Practice has been an amazing experience for me and as all aspects of life it has had its ups and downs, but the most important thing is I love what I do and I love my patients – they are what keep me going.
3.  Do you have any affiliations with any of your local hospitals, or does your office have a surgical suite?
Yes, I am on staff with Swedish Medical Center here in Seattle and I operate out of the Seattle Surgery Center. We do not have a surgical suite at Seattle Plastic Surgery.
4.  What made you want to become a Plastic/Cosmetic Surgeon as opposed to being another Surgeon?
When I was 19, I worked in the at the Hospital at the University of Pennsylvania, and I got to see all different kinds of surgeries. The summer before I actually started medical school, I was training to be a scrub tech at the hospital, Of all the different specialists that I observed, I thought that plastic surgeons were magical. I remember thinking I could never do that, but then I did and it has been an amazing experience ever since.
5.  What are the most common surgery cases that you see in your practice?
Most of my practice is involved with breast reconstruction, Aside from breast reconstruction, my biggest primary practice is cosmetic surgery of the breast, face and body. I also help with wounds that won't heal.
My family has the breast cancer gene, so everybody including myself has had breast cancer. It's something I always had strong interest in, but now it affects every day of my life, which gives me a greater understanding of what other women are going through. I am able pay it forward and help them regain their lives, it is really powerful.
I truly enjoy working with women and breast related reconstructive and cosmetic care. Whether it be breast reconstruction, breast reduction, breast augmentation. I also do a lot of revision of complex problems from previous breast surgery. I really enjoy the challenge of those complex cases.
6.  What is the most common question you get from potential patients about their surgical procedures?
I think since most of my patients are cancer patients, it might be: "Am I going to get through this okay?" I really try to help them see the breast cancer experience as a journey from sickness to wellness. It's not just curing the cancer but bringing the person through the journey, too, and having them be stronger and more centered at the end. That's always been a huge part of my practice. We're not a body part; we're a person. I always say: "You're the driver; I'm the navigator. I'm going to help you make the decision that's both safe and healthy and that matches your values."
7.  Do you have a wellness component in your office besides just what you do?
We have a support group called Girl Talk that uses breast cancer as a stimulus for positive life growth. At Swedish Medical Center, we have a wonderful breast cancer rehab program called the Reach program, which includes physical therapy and working with issues such as fatigue and depression. It's not just doing the surgery that counts, being part of the healing community and bringing resources into the patient community.
8.  What separates you or truly makes you stand out in regards to Plastic/Cosmetic Surgery from your competitors?
What I do is really work on helping the patient make a decision that is sensible not only from the point of view of a plastic surgeon but from the patient's point of view. I work very hard to match their decision to their personal values. Our waiting room is like a living room. We strive to create a nest for the patient where they feel safe. We also do that by working very closely with the other doctors in the Swedish Cancer Institute to provide care for each breast cancer patient. I always say; "This is your nest." We're on speed dial to each other, so we create a safe place for the patient. Having been there, I know how important it is to have that nest. My canadian pharmacy no prescription & ambien patients have access to my home phone number. Even when I'm out of town, I've called people from Mexico, Hawaii, and France to patients. So even though I'm on vacation, if there is something that I need to take care of, I take care of it.
9.  What if any trends do you see in the next few years for Plastic/Cosmetic Surgery?
I think the use of fat as a material, stem-cell technology, and anti-aging technology; as we evolve from reconstruction to regeneration; are going to be huge areas whether one is cosmetic or reconstructive based.
10.  What advice would you give your prospective patients that will read this interview prior to considering Plastic/Cosmetic surgery?
Make sure your surgeon is certified by the American Board of Plastic Surgery, and they're a member of the American Society of Plastic Surgeons. Make sure that they have hospital privileges in Plastic Surgery, and that they can answer your questions in a way that makes sense to you and that you feel comfortable. If you don't feel comfortable, get another opinion because your body's telling you something –you will find someone who makes you comfortable. And then if they have a website, ask to see their pictures. Answering the questions and comfort, are two acid tests.
11.  What have you been noticing in marketing trends (how practices are marketed) for Plastic/Cosmetic Surgeons over the last few years?
I think one of the biggest things is the use of social media, and I think really going after search engine optimization. The use of patient before and after photos on the internet and your website is also a big trend that helps patients make decisions.
The American Society of Plastic Surgeons has a patient portal as does the American Society of Aesthetic Plastic Surgery. They have huge patient education campaigns. In fact, I'd put those above RealSelf.com because they're vetted by the membership.
We have a business Facebook page. It's more for the patients to get to know us as people. It's not really technical, technical stuff, is on our website. People want to know who you are, not just what you do. They want to know their plastic surgeon
12.  As far as your practice is concerned, what would you say you enjoy the most as far as marketing?
I love doing my own copy. I love doing questions and answers. I wrote all my own copy for my website. I was very involved in choosing all the colors and the experience. So being hands on and creating the patient experience.
For me, when patients tell me, "I've been to your website, and I just wanted to stay there," that resonates because it has the same feel as our waiting room. We really do appreciate it when people come to our website, and they feel calm, we've worked very hard to create that feeling. That's the best part of it.
13.  Are there any technologies or services that you're looking at over the next 5 years to market your practice?
We've gotten involved with the transgender community. That's a new niche, and it's really been fascinating learning about transgender health issues and the political and legal ramifications. It's very timely right now. We actually started doing this a couple years ago, but in Seattle at least, because we have gay marriage and a lot more transgender rights than we used to, it's a really, really opportunity, and I love working with these patients.
I'm using new technologies in breast reconstruction. One that I'm really excited about is called SPYElite. It allows us to look at perfusion in mastectomy flaps in real time so that we can either avoid dealing with or treat ischemic areas before we lose skin or we lose a reconstruction.
14. Is there anything marketing-wise that you're looking at doing differently in the near future?
We got a spotlight on RealSelf.com, which we hadn't done before. I do have a marketing person, and we try to do most of our marketing through the website. So I have a blog I'm way behind on, and we send out a monthly email blast, and we keep testimonials from patients on it. The Facebook is really easy because I go on at night and add things. So I call it the web of marketing – no one thing but getting yourself out there here and there and there. We have a little Google site. I use Google Analytics to look at our website. We do all that.
15.  If you could give the other Plastic/Cosmetic surgeons that will be reading this article one piece of marketing advice that would help them get more patients and build a thriving practice…. what would that be?
Don't be a jack of all trades. Choose a path that matches your passion because money isn't everything, and there are a lot of miserable people with a lot of money. So I think if you follow your passion, you'll be really good at it, and you'll love to write your blog. My blog is called "Cancer Made Me Nice," so it's really personal about different things. There's a great story about two guys: One guy goes, "what are you going to do?" "Well, I'm going to go into business, and I'm going to be a CEO and make millions of dollars, and then I'm going to quit and be a beach bum." And the other guy goes, "I'm going to be a beach bum because that's what I want to do.
Why do I need to do all this other stuff?"
Also, live where you want to live. So, follow your passion, live where you want to live geographically, and never undercount how important your support system is because it's too hard to go out there alone. You've got to have people who've got your back.
Thank you for your time today Dr. Vaniver. I know the Audience of "I Love Plastic Surgery" is going to love this and that it's really going to help patients make a better decision regarding the choice of their surgeon and assist other surgeons in helping them market their practice.
If you would like to know more about Dr. Karen B. Vaniver and Seattle Plastic Surgery please visit
http://www.drvaniver.com/
or contact her at (206) 292-6200 for a free consultation.