Dreamlabs Interviews Presents: Dr. M. Susann Bedford, M.D.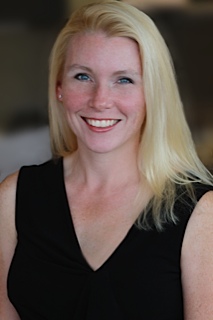 Dr. M. Susann Bedford is a highly skilled and experienced board-certified plastic surgeon that practices in Atlanta, GA. During her prestigious breast & aesthetic fellowship at Georgetown University Hospital, Dr. Bedford underwent specialized training under renowned plastic surgeons, Dr. Scott Spear and Dr. Maurice Nahabedian. Her training included an extensive range of breast surgery procedures, including microsurgical breast reconstruction with SGAP flaps, Free TRAM and DEIP flaps.
Dr. Bedford's areas of mastery and interest include breast augmentation, breast reconstruction, breast lifts and reductions, as well as body contouring procedures, including abdominoplasty and liposuction.
Dr. Bedford is Atlanta's choice for Plastic Surgery. Her areas of expertise and interest include breast reconstruction, breast lifts and reductions, breast augmentation, and body contouring including abdominoplasty and liposuction.
We were fortunate enough to grab Dr. Bedford away from her busy schedule for today's interview:
1. Can you start by telling us your name and provide me with your credentials.
My name is M. Susann Bedford, MD, Plastic and Reconstructive Surgery, Board Certified. I went to medical school at the University of Pittsburgh and I have been practicing for just over 7 years.
2. Do you have any affiliations with any of your local hospitals or does your office have a surgical suite?
I have privileges at Northside Hospital, St. Josephs/Emory, Children's Hospital of Atlanta Scottish Rite, Piedmont, and we do have a surgery center connected with my office as well.
3. So what made you want to become a plastic surgeon versus any other type of surgeon?
Well, I really loved surgery when I went to medical school, but I didn't know whether I was going to love general surgery. I happened to meet with a fabulous plastic surgeon, and he showed me all of the interesting concepts and different areas that plastic surgery dealt with, and I just thought it was fascinating all the things we could do within plastic surgery. So I found it really intriguing and right up my alley.
4. What are the most common surgery cases that you see in your practice?
I specialize in breast surgery including breast reconstruction, but I also do a lot of body contouring. Those are my main patients.
5. What is the most common question you get from potential patients before they go through their surgical procedures?
I think most patients just want to know what their experience is going to be like – everything from what to expect before surgery, during surgery, and after, and what recovery is going to be like. Just the basic idea of what they are going to experience and making sure that we are going to be with them the whole entire way making them comfortable and answering their questions.
6. What separates you or truly makes you stand out in regards to plastic Surgery from your colleagues in the area?
I feel that I take time with all of my patients and enjoy explaining things to them so they feel that they are part of the process. They feel like they are an integral component of the whole experience, from planning to surgery and recovery. I feel that I provide professional care on a personal level.
7. What advice would you give your prospective patients that will read this interview prior to considering plastic surgery?
I would give them the advice to do their homework before considering any surgery including making sure the surgeon they are going to see is board certified in the desired specialty, making sure that they get all of their questions answered, and they feel like they are very comfortable with the process and what is going to take place even before surgery has happened.
8. Are there any particular trends that you see taking place within the next few years within plastic and cosmetic surgery?
I think that there are a lot of interesting procedures that are coming along that we are optimizing, especially fat grafting. I do fat grafting in breast cancer patients right now for reconstruction, but I think that it is going to take off at some point and be available to other people for many other procedures. I think that it is going to be a big trend. I also think that patients want to have a surgery that gives them a good result that maybe has less recovery and is less invasive. So there are a lot of patients that are looking for less invasive procedures, even nonsurgical procedures, and I think that is current trend as well.
9. What would you say has been the most effective marketing for your practice?
I think the internet in general is very effective. Most people are getting all or at least a good part of their information from the internet these days, and I think that is the first place that people turn to. There is various media that is available to use as marketing on the internet, and I do think that is the most exciting as far as reaching the most people and also what has the most potential for growth.
10. Why do you think it is that so many surgeons are betting their marketing on the internet?
Because I think that is where patients go. Right now, that is where most people go for information. So they might see your name in an advertisement maybe in a magazine, or they might hear your name from a friend. After that, the first thing that they are going to do is sit down at their computer and see what other information they can find about you. They will see if they can find your website and go from there. They might also see if they can find you on one of the blogs answering questions about plastic surgery. So they are really going to start there to see what your personality is like. I think people can tell a lot about you from your presence on the internet and it may be a chance to make a first impression. They are also going to figure out whether they feel like you might be a good match for whatever they need to have done.
11. If you could give another plastic surgeon or surgeon in general some advice if they read this, whether it is marketing or how they obtain new patients to build a practice like yours, what advice would you give them?
I think it would be to make sure that you are honest with anything that you put your name on, and it is okay to reach out and spread yourself around to different blogs and try different modalities. But you want to make sure the integrity is always there and that people will be able to see that and realize that about your practice.
We truly want to thank you for your time today Dr. Bedford. I know the Audience of "I Love Plastic Surgery" is going to love this and that it's really going to help patients make a better decision regarding the choice of their surgeon and assist other surgeons in helping them market their practice as successful as yours.
If you would like to know more about Dr. M. Susann Bedford, please visit her website at http://www.drsusannbedford.com or contact her at (404) 255-2975 for a free consultation.