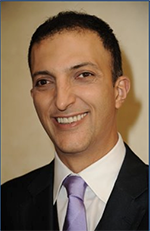 After graduating from Albert Einstein College of Medicine in New York, Dr. Newman completed his internship in internal medicine at UCLA-VA Medical Center in Los Angeles. He then went on to do his residency in dermatology at Cook County Hospital in Chicago and completed a fellowship through the American Academy of Cosmetic Surgery in Riverside, California. He is board certified in dermatology and specializes in cosmetic surgery.
Carrying on a family legacy of internationally renowned physicians, Dr. Newman has established a fully accredited and respected cosmetic surgery center in Beverly Hills.  The Orchid Surgery Center is the discrete destination for those seeking innovative and advanced techniques in cosmetic surgery.  Dr. Newman is the innovator of Stem Cell Lift™ – cutting edge cosmetic surgery, without cutting. He is constantly striving to develop new and better methods of achieving natural, undetectable cosmetic results, with the least risk and the most benefit for each individual. As an original thinker and an innovator, Dr. Newman is ushering in the future of cosmetic surgery by using the natural regenerative abilities of your own stem cell rich fat to safely and naturally volumize, lift and contour the entire face and body. The revolutionary Stem Cell Lift™ has redefined cosmetic surgery by allowing for scar-free face lifts, non-surgical nose enhancements, liposuction correction, vaginal rejuvenation and body sculpting.
Dr. Newman's philosophy on patient care is twofold. In addition to providing the best available care, he is dedicated to educating his patients and introducing them to the latest developments in the cosmetic field. Dr. Newman utilizes the safest, least invasive and most advanced treatment methods available to produce the most natural-looking results.
We recently caught up with him for a brief interview:
1) Can You Start off By Telling Us Your Name.
Nathan Newman MD.
2) How Long have you been practicing?
I've had a private practice in Beverly Hills for 13 years now.
3) What made you want to become a Cosmetic Surgeon as opposed to being another sort of Doctor?
I come from a family of physicians; in fact, my brother's a dermatologist. I went for an internship in medicine and did a residency in dermatology. I ended up doing a lot of cosmetic surgeries and fell in love with sculpting. At that point, I knew I wanted to be a cosmetic surgeon.
4) What have you been noticing in marketing trends for Cosmetic Surgeons over the last few years?
I think more and more people are doing online marketing. These days, it's real easy to create videos that explain to patients exactly what they'll get with a particular treatment. Unfortunately, I've also noticed what I call price war marketing. Some centers will now charge one price to come in and another price for the procedure.
5) What would you say has been the most effective marketing for your practice so far?
My philosophy is patient education first. I want to be sure people understand exactly what we can do with today's procedures. , I firmly believe that giving the patient that education is giving the patient the education to choose.
6) So far would you say that the internet has helped grow your practice at a steady pace in comparison with previous marketing in the past.
Absolutely! What happens is that you have a stronger presence, and even better, it stays there. If you put an ad or a blog on your website, people will use that over and over again and share it with their friends. It helps to build the relationship with the patient. They can easily see who you are and what others think about you.
7) What are you currently doing to stay ahead of the curve in terms of marketing?
Just making sure to keep past and prospective patients in the loop with the latest technology and procedures. If its stem cell, then I try to educate about stem cells. If someone's interested in the newest lasers, we educate on that. This is what resonates with the patients that come to us.
8) I know that most Doctors that we talk to say that the Internet is the future of their practice in terms of marketing… Why do You think so many plastic surgeons are betting their practice on that today?
Because its more interactive, more permanent, we get a lot more bang for our buck. If you're going to search for something online, you're going to get someone who is doing cosmetic surgery. It's just a lot more focused and more interactive. If you do your online marketing right, someone looking for cosmetic surgery is going to come right to you.
9) What would you say is your five year plan for marketing your practice via the Internet? What are the technologies and services you'll be investing in to stay ahead of others.
I plan to continue my philosophy of public education – whether that means putting more videos on YouTube or maintaining and updating my website. Certain people promote themselves to the stars, cheapest, expert in rhino, breast … Instead, I think they need to focus on their niche and build upon that. My focus is to educate the patient looking for knowledge.
10) If you could give the other plastic surgeons that will be reading this article one piece of marketing advice that would help them get more patients…. what would that be?
Best thing to do is to show patients who you are. What your philosophy is, results you can give them. What they want to know is if this doctor is good? Is he reputable and does he do what I need. What are the results? And now with the internet, you can share this info in many different ways. Video testimonials are a good one.
Thanks Dr. Newman!
We know the Audience of "I Love Plastic Surgery" is going to love this and that its really going to help a lot of them out doctors and patients alike.
If you are in the Beverly Hills area or would like more information on Dr. Newman please visit www.NathanNewmanMD.com or call 310-273-3344.